Hello, everyone. Here's Justin Case's weekly installment of drug addicts being too dumb to realize they're about to be interventioned. Also, if you'd like to check out Justin's (and some other people whose names I don't know) excellent podcast go here: http://www.whmpodcast.com/
It's all hitting me now. This is really happening. Is it really over? I don't know what I'm saying!
Intervention's farewell episode is a fever dream. We never really get introduced to Eric (our hero-in crisis) he just kinda shows up and is all of a sudden smoking dope on the roof.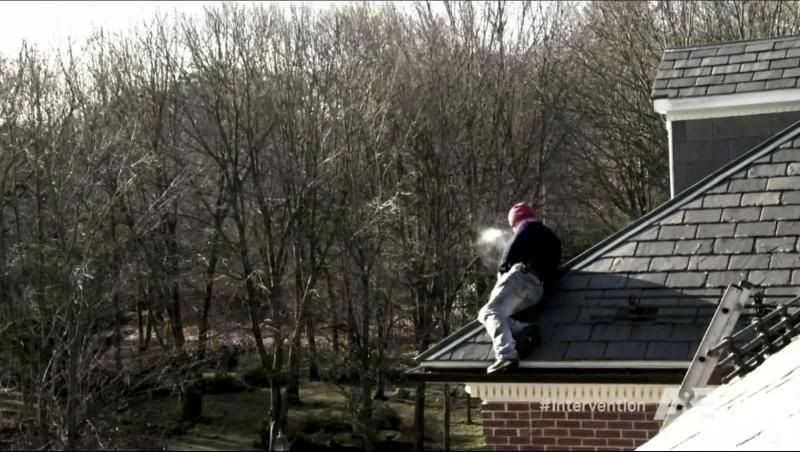 It's mentioned briefly that Eric was a Marine. Maybe this is all shell shock.
Additionally, there's much mention of a raccoon that may or may not be living in the basement with him. 

First thing Eric said after trying the drug was:
It's a weird episode. There's no standard cycling of talking heads sequences. What we experience is predominantly b-roll. Behind the camera stuff spliced with home videos. It's an episode out of its mind. It's a Werner Hertzog feuchte Traum (or wet dream if you speak German and Google Translate didn't adjust for context.) Actually now that I think about it; can a computer parse nocturnal emissions from regular ol' emissions? I think they can. Let's ask later.
Want a sneak peek?
Here's what Eric thinks every time he sees a boom mic: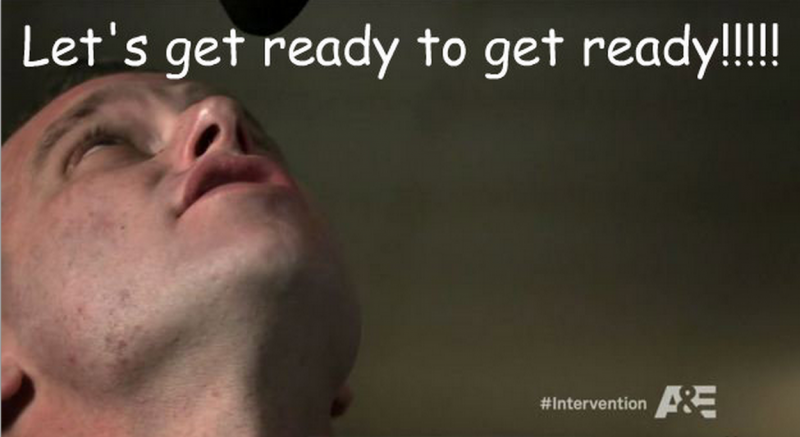 It's more Waiting for Guffman (Guffman being a man that sells drugs) than a traditional Intervention: Prime. I call it Prime in hopes… desperate hopes the cancellation is just a jumping off point for spinoffs. A 'vention franchise. Ice Tea and Munch could take turns as interventionists. History will remain incomplete, human kind imperfect unless those guys lead an intervention. Our journey has just begun. 
If something happen to him, I would blame myself. - Eric's Father
Eric almost immediately falls off a ladder. I think you just did, daddy. 
A good amount of the episode is culled from Valerie's submission video. 
Oh… you don't know Valerie? 
Claire's
 employee of the month three months running! (she probably owns the Clair's) Valerie is Eric's ex-girlfriend and front runner to play Audrey in the Little Rascal Playhouse's production of Little Shop of Horrors.
And according to Eric.. her "
hooters look huge right now." Giggle.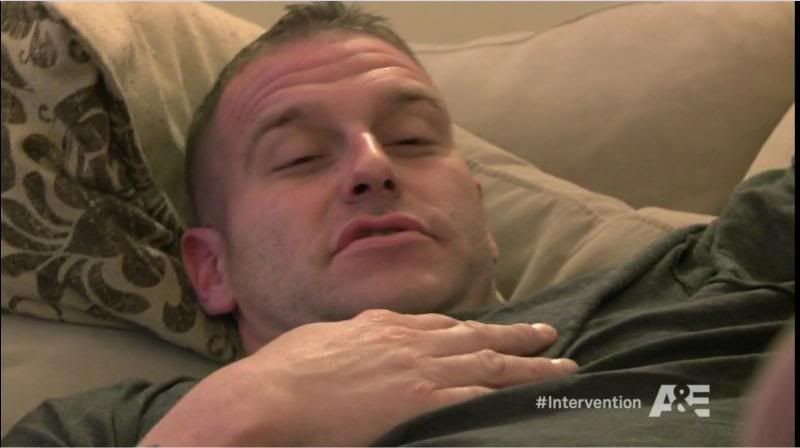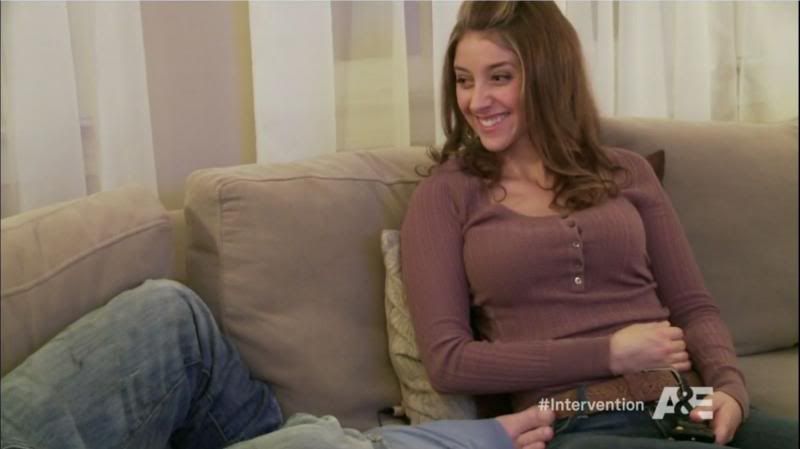 Eric is a master thief. He steals air conditioners right outta windows and expensive vacuum cleaners from department stores. What's his edge? It's simple silly. He gets doped out of his mind, walks in and steals them. He steals from Target constantly. I suppose big corporate thievery is a staple of the American organism but Eric brings it all to a new level. He threatens the security folks if they try to stop him. I would be less interested in the theft and more in the skuzzy Pawn shop owner that buys the items fifteen minutes later. Where's Lester Freamon when you need him?
With no mention of PTSD, we'll have to assume it was the pressure of growing up in the shadow of his brothers, famous celebrities and pipe enthusiasts.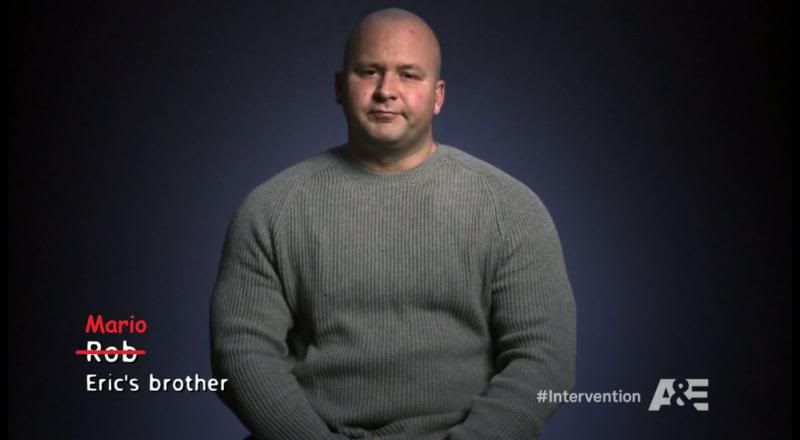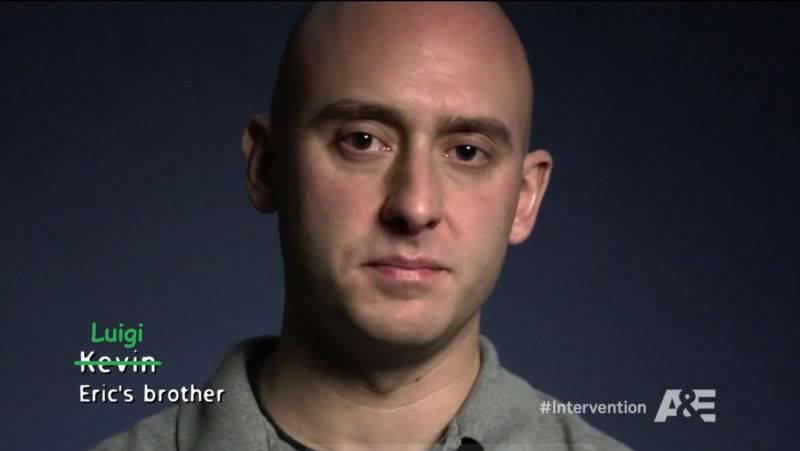 A case could further be made that it was very traumatic for Eric to realize that after returning from a War on Terror his brothers are still asshole Boston cops that clearly like beating on black kids for not "movin' when they supposed to" The fallout must have been tremendous. But in spite of all that. Eric makes a full recovery. A female interventionist who probably plays bass guitar leads the groups but doesn't do a heck of lot. Eric accepts treatment and is now one of 156 people that have stayed sober past their Intervention. Inspired no doubt by Valerie's impassioned plea for him to accept treatment.
I've asked my best friend (a Robot) to help us out here.
The season closes with a nice Guess Who of Whos, a round robin of former addicts.
Your New Background: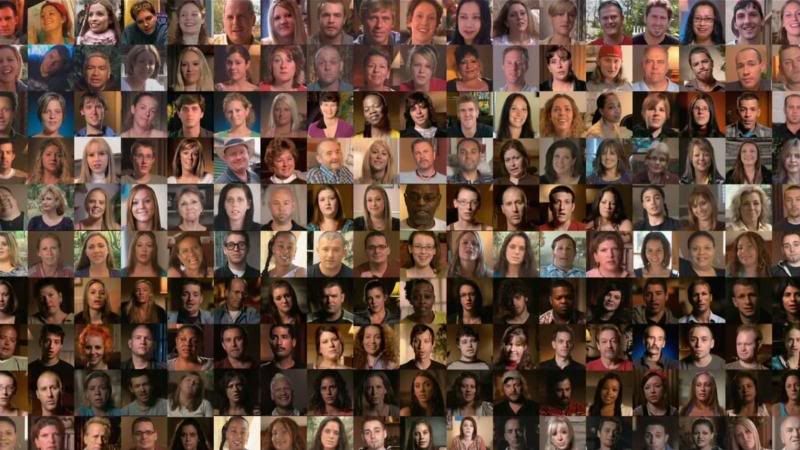 I'm going to throw up! Check the car, Barry.
So Intervention is over. I started to feel withdrawal almost immediately. The parade just ended and it's started to rain. Fortunately in the absence of pill grifters, sex swappers and smack swindlers. 
I have everything else on television ever to make fun of. Watch out world. I just kicked the habit. 
Behind the scenes, I've got a real 'vention situation of my own. Not have… had. 
I've seen a friend fight and win a serious drug addiction. I remain in unearthly awe and jaw-dropping respect for anyone that's been asked a really shitty question and answered, "Yes, I'll go." 
Be Well Everybody.